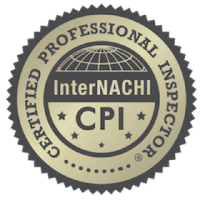 Joe DeMars
InterNACHI Certified Professional Inspector(CPI)®
Joe DeMars is the owner and inspector of Real Estate Inspection Services. Before Joe pursued a career in home inspection, he provided landscaping services to the greater San Diego area. It didn't take long for Joe to understand that the irrigation systems he regularly serviced had far-reaching implications on the condition of a home if installed improperly or allowed to fall into disrepair. Joe carried this vital piece of information into the home inspection industry, offering several ancillary services that deal with water systems and moisture intrusion.
Exceptional Service Takes Excellent Communication
A specialized knowledge of homes and their integrated components is the foundation of a good home inspection, and a commitment to excellent communication is the pillar of outstanding service. Real Estate Inspection Services gives every client an opportunity to see the inspection process for themselves, always welcoming you to attend your own inspection. Once the process is complete, Joe DeMars spares no detail when explaining his findings—but he also takes great care not to alarm clients over correctable issues. At the end of the day, it's Joe's mission to see you succeed in your effort to buy or sell a home.
Real Estate Inspection Services offers:
An honest, non-alarmist assessment of any home or commercial building
An opportunity for you to ask questions after the inspection is over—our phones lines are always open so that we can help you every step of the way.
Hassle-free online payments
When Joe isn't inspecting homes, he enjoys spending time outdoors in the company of his family. He also coaches women's softball at the collegiate level.
Knowledge Gained Through Years of Experience
Joe has been inspecting residential and commercial properties since 1993, successfully completing over 10,000 inspections. In his 29 years as a home inspector in San Diego County, Joe has honed his investigative abilities and acquired a plethora of knowledge that he's proud to share with every client. Joe's ambitious nature and thorough understanding of real estate led him to become the president of CREIA's San Diego chapter on two separate occasions.
Proudly Serving San Diego County
We offer comprehensive property inspection services to all of San Diego County.  Real Estate Inspection Services is committed to enriching the knowledge of our clients by offering professional inspections of any residential or commercial property. Call Tami for more information and to schedule your appointment.